Home in the Village
Sunnyside Village is a not-for-profit Christian senior living community – a tranquil neighborhood setting surrounded by the beauty of tropical Florida. Serving our community for over 50 years, we offer our residents additional care services, including outpatient therapy, assisted living, memory care, short-term rehabilitation, long-term comprehensive care, and palliative care, all within our distinctive 35-acre neighborhood.
Legacy of Serving Others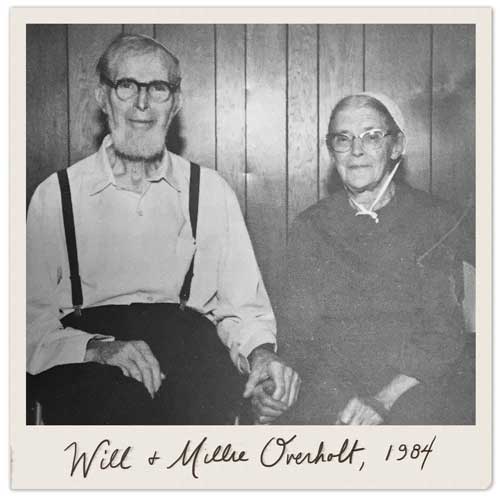 Willing hearts and hands answered a call to serve others over 50 years ago, beginning the Sunnyside story. Founder Will Overholt had the vision to help the elderly while sharing a Christian testimony – a concept of a Christian retirement and nursing home. After much prayer and consideration, he purchased thirty-one-half acres, and with the collaboration of others, Sunnyside Rest Home became a reality. Sunnyside Rest Home, a 49-bed facility, began operating in 1968 under the direction of the Sunnyside Beachy-Amish Mennonite Church, the church Mr. Overholt attended.
With nine years of successful operation, Will Overholt and the Sunnyside board decided to sell Sunnyside Rest Home. To maintain their mission of "Christian care for the aged," they decided to sell the facility to the current non-profit Mennonite church-related organization.
Expanding the Mission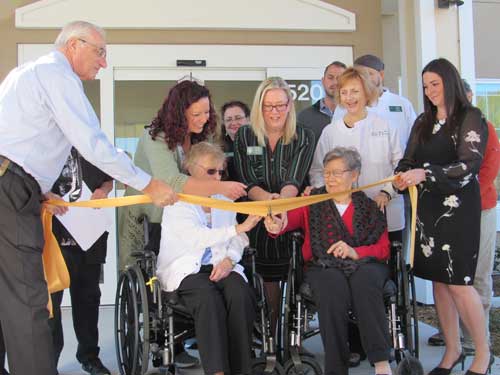 Over the past five decades, the Sunnyside mission of Christian care continues to expand. Sunnyside Village fulfills the need for senior-designed housing in a neighborhood setting, and Sunnyside Manor assisted living care serves those in need of nurturing support.
In 2020, the new household-designed Health & Rehabilitation Center opened to expand our person-centered nursing care.
As part of Sunnyside's commitment to providing care for all service levels, we are excited to announce our newest addition to our community – Shepherd's Landing, our memory care assisted living residence.
Sunnyside Village is a Gold-level credentialed Montessori Inspired Lifestyle® Community.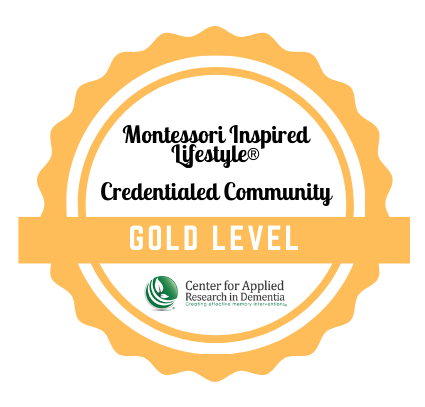 The Montessori Inspired Lifestyle® (MIL) program was created by the Center for Applied Research in Dementia (CARD) after one of its founders, Dr. Cameron Camp, adapted Dr. Maria Montessori's principles for older adults with dementia. Guided by CARD, Sunnyside staff learned how to implement the Montessori principles into our Village community. Staff teams were trained to empower residents with memory impairment to be as independent as possible. This is achieved by tapping into each resident's remaining strengths, designing environments in which they can thrive, and helping them find purposeful activities and meaningful roles within their community.
Our Mission
The Mission of Sunnyside Village is to honor God by enriching the lives of residents, staff and the community by providing homes, services and programs in a Christian environment.
Our Core Values
Sharing God's love by serving others with honesty, kindness, humility, joyfulness, and gratefulness.
"The special feeling of peace, the caring and the outstanding service makes Sunnyside Village such a great place to live!"

– Pat M.