Join Team Sunnyside
Make a positive difference – enrich the lives of others!
Sunnyside's mission is to enrich the lives of others and improve or enhance their quality of life in a loving Christian environment. The heart of our mission enriches the lives of our staff and all whom we serve daily.
If you are looking for an opportunity to make a difference in people's lives, you will find work with a purpose at Sunnyside. God has given everyone unique talents and skills – valuable abilities to make the world a better place. We are stronger together!
What Our Team Members Are Saying: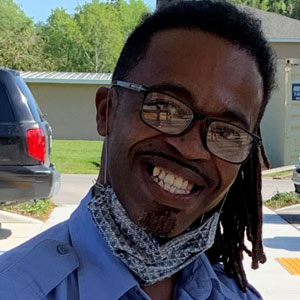 I chose Sunnyside because of the Christian environment and to work with the residents and staff. The connections and bonds that are made between residents and co-workers mean everything to me. Everyone is helpful and encouraging. Every day is a blessing! Sunnyside has brought so much joy to my life. I smile until my cheeks hurt! Everyone is so loving – one big family! Sunnyside's core values are everywhere with everyone.
Ernest L.
Campus Patrol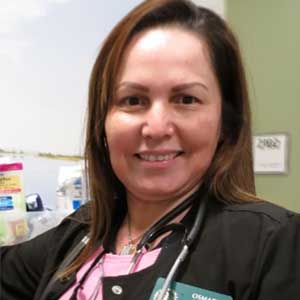 It is simple why I chose Sunnyside… I read Sunnyside's mission and vision, and there is nothing I love more than to work with other people engaged with a common goal. Our compassionate nursing team is exceptional and unique. I'm very proud to be a part of this team. They encourage me to make a difference every day for every resident in our community and in my secular life. Every day I learn something different. I have grown as a professional, learning new skills and work experience that have helped me reach my career goals. All I can say is, thanks, Sunnyside!
Osmari R., RN
ADON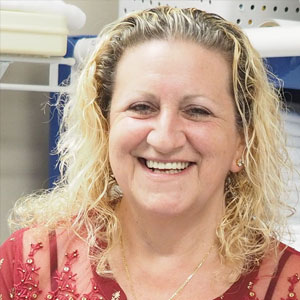 At first, I chose Sunnyside because it was a job opportunity that fits into my schedule. I have been a part of the Sunnyside team for 14 years. What I love most about my job is the people and how I feel fulfilled when I go home. Every day I have opportunities to do something helpful, whether it is small or large. I care for people the same way I care for my own family, which makes me feel good. Sunnyside is a great place to work because it is a Christian organization, they are flexible, they make me feel like family, and they care for me like family. I am grateful.
Toni L.
Laundry Supervisor