Person-Centered Care
Sunnyside carefully selected our own certified in-house rehabilitation team specialized in therapies designed for seniors. Whether you are improving your general mobility, have a prolonged condition, or are rehabilitating from injury, stroke, or surgery, your concerns and preferences are integrated into your personalized plan of care. Sunnyside offers a full spectrum of inpatient and outpatient options.
Regain Function and Manage Pain
Sunnyside therapists partner with you and your supportive health management team to tailor a treatment plan to your specific needs and goals. Your therapy team will use the most relevant therapeutic techniques and state-of-the-art technology to maximize your treatment and improve function.
Our Sunnyside therapy team provides:
Physical Therapy to help you increase strength, flexibility, coordination, balance, and range of motion, while decreasing pain and regaining functional mobility.
Occupational Therapy to help restore functional use of your shoulder, arm, wrist, and hand. Our occupational therapists provide treatment focused on increasing your independence to perform daily tasks.
Speech Therapy to help improve speech or swallowing. Our speech-language pathologists help you learn strategies for effective communication and safe swallowing.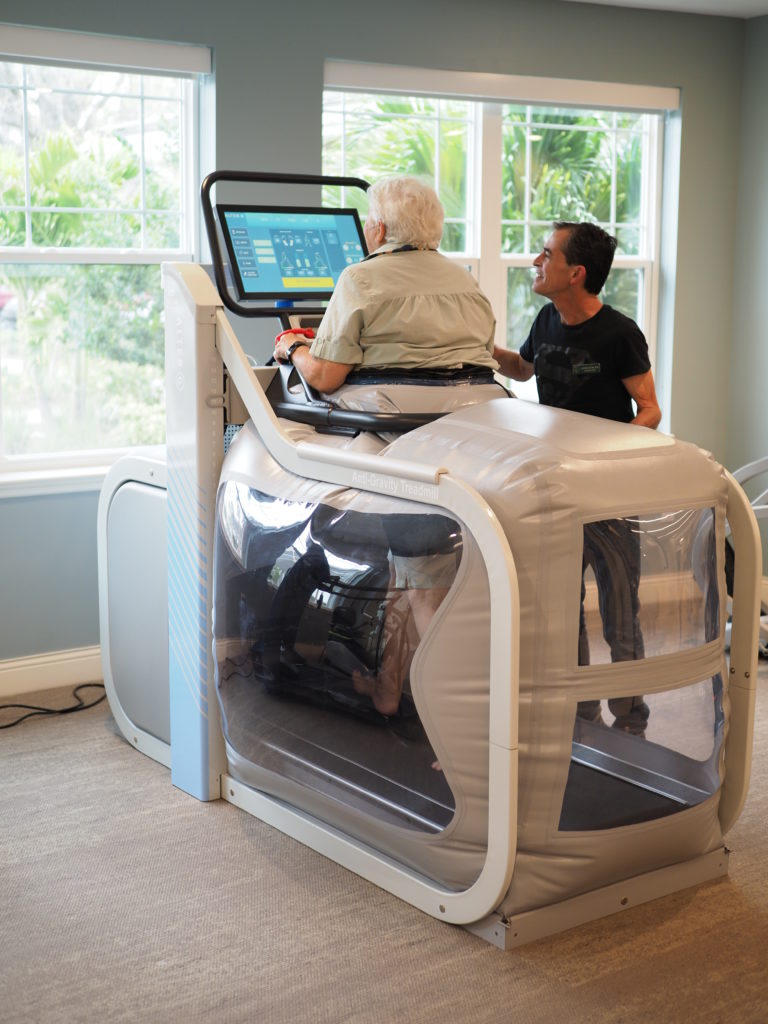 "My rehab care was terrific! The therapists were friendly with a positive attitude and gave wonderful encouragement with their thorough exercise plan. Leigh found ways to get the desired results in a wonderful way." – Sandra W.